New coaches give new opportunities
This year, the girls hockey team has a whole new roster of coaches, all of them being female. 
Riley Smith is the girls' head coach, and Kacie Suchanek is the assistant coach this year. The coaches have a give or take 10 year age difference with their players that they are coaching. 
"Something I like and enjoy about playing with the coaches is that you can kind of relate to them because they are girls, and most of them played hockey, and they're just really good coaches," said senior Maddie Stewart.  
The head and one of the assistant coaches both played for the high school team while growing up and through high school. The other assistant coach, Marcy True, was also a BRF graduate and athlete. She later moved to Alaska and now has returned to be a part of the coaching roster. 
"Last year was my first year coaching as a volunteer coach, and then I was asked to apply for the head coach this year. So, it's my first year coaching officially, but I've been involved in the program for a long time," said head coach Riley Smith.  
This season allows players to reflect on the differences between coaching styles, and most of the team players have not had all female coaches before or coaches who are so young. 
"Honestly, having all girl coaches is definitely a new experience, and at first I felt kind of unsteady about it just because I've been playing with coaches who are older and wiser and they know a lot about the game. I feel that our coaches know what they need to know to coach their team, and they're doing a great job so far," said junior Annelise Swiggum. 
Kacie Suchanek is the assistant coach, and this is her first year tackling the duties of coaching. She says he has always wanted to be a coach and give back to an organization that offered her so much growing up. 
"In all honesty, to take over a program that I used to play for comes with a roller coaster of emotions. I feel like my drive to help our team succeed is emphasized so much more because I was once in these girls' shoes…or skates, so to speak. This is my first year coaching, so I'm still learning through trial and error, but coaching alongside my once high school teammate, Riley Smith, has helped ease my worries. We know this team and what it's capable of, as well as the aspects of it that we wanted to prove," said assistant coach Kacie Suchanek.  
Since the coaches have played in the same spot as their players have once before, it is easier for them to understand and connect with their players. 
"I feel that being a female in my young twenties that once played for this same team makes it fairly easy to connect with the players. It definitely comes with its challenges, but it keeps me on my toes. It's important for me to set the example, be approachable and empathetic for each individual player. The relationship that you build with your high school coaches can last a lifetime, as well as the impact that I, as a coach, leave on the players," said Suchanek. 
Suchanek adds that the connection she has with the team will never stop growing on an individual or team level. 
"I feel I can connect with the coaches because they are younger, so it's almost more comfortable, and they are really just a nice group of girls, which makes this season even more enjoyable," said junior Annelise Swiggum.
Smith is proud to be coaching during this pandemic because of how helpful the girls and parents have been. 
"Our girls and parents have done everything that they can to make it happen in a safe and healthy way. Just watching the girls and the families come together and do whatever they have to do in order to be able to play has been really inspiring and kind of puts into perspective how much we took for granted in the past," said Riley Smith.
The new coaches have led the girls' tiger hockey team to a 2-5 and plan to play strong the rest of the season.  
Virtual spectators can join the team's Facebook live streams. Go to brf.org and click on the live stream tab to watch.
Leave a Comment
About the Contributor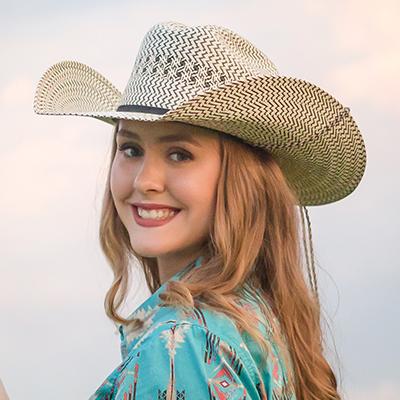 Abigail Hill, reporter
Abigail Hill is a senior at Black River Falls High School, and it's her first year in the Student Reporting Labs class. She enjoys doing many activities outside of school and her favorite is Horseback riding.