BRFHS welcomed in 9 new teachers in pandemic year
Nine new teachers joined the staff, masked and unintroduced to the student body, to fill the holes left by a retirement and resignations.
Nate Wildenberg 
Science Department
Wildenberg teaches Chemistry and Physics. This is his first year teaching, and one of his favorite things about teaching at BRFHS is how willing the students are to learn.
Teresa Delph 
Math Department
Delph teaches Geometry and Algebra II and has been teaching for 16 years. One of her favorite things about teaching at BRFHS is she's very thankful for all the wonderful students and staff members. 
Atlanta Stanton 
Math Department
This is Stanton's first year teaching and she teaches Geometry and Algebra I. Stanton's favorite thing about teaching at BRFHS is that it is a smaller school, so she has more opportunity to meet and form relationships with students. 
Emily Schoen 
Math Department
Schoen teaches Algebra I and Personal Finance and this is her first year teaching. One of her favorite things about teaching at BRFHS is getting to know the students because they are all different and make everyday different. 
Rebecca Ayers
JAG Career Specialist
She was a long term substitute teacher for about five years and this is her first year teaching in her own classroom. Ayers said her favorite part of teaching at BRFHS is the students are way more enjoyable then the students she has dealt with in the past. 
Matt Schluntz 
Music Department
Schluntz is going to be the choir teacher for trimester 3 and this is his first year teaching. He just graduated from UW-La Crosse last year. One of his favorite things about teaching at BRFHS is how kind everyone has been to him so far, especially with him jumping into teaching during the middle of the school year. 
Rebecca Handy 
Art Department
This is Handy's second year teaching, but her first year at BRFHS and she is the Art teacher. She enjoys teaching at BRFHS because of the social justice awareness in our school. She feels our school brings awareness to special events like Black History month and others. 
Emily Baures
Business Department
Baures is the Business Ed teacher at the high school and middle school. This is her fifth year teaching, but she took about a 14 year break to stay at home with her children and this is her first year back. One of her favorite things about teaching at BRFHS is being able to teach students practical real world skills that they will be able to use in their job someday. 
Megan Hackbarth 
Social Studies Department
Hackbarth has been teaching for two years, this being her first year teaching at BRFHS. Something she thinks is really interesting about teaching at BRFHS is how she is able to learn about students' cultures and it makes her feel more included in the school and community.  
CORRECTION: An earlier version of this story did not include Nate Wildenberg. As a result, the headline and lead were updated reflect the correct number of new teachers and information about Wildenberg was added to the story.
Leave a Comment
About the Contributor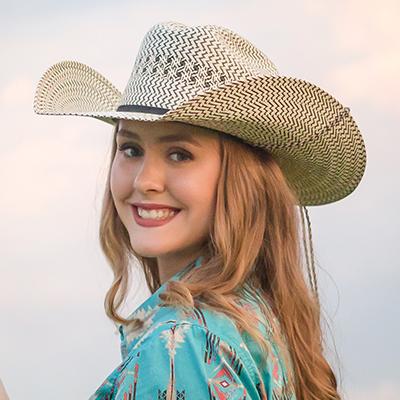 Abigail Hill, reporter
Abigail Hill is a senior at Black River Falls High School, and it's her first year in the Student Reporting Labs class. She enjoys doing many activities outside of school and her favorite is Horseback riding.