Let's get out of this town, Drive out of the city, to the Eras Tour
Local students devote their whole day to securing Taylor swift concert tickets
Over 2 million Taylor Swift tickets were sold November 17, the most tickets sold for an artist in one day. All of these tickets were purchased through Ticketmaster. This resulted in glitches, long wait times, and user frustration. Many Taylor Swift fans felt let down. Those who obtained tickets could argue that it was a battle.
"I did have to wait in a really long line in the queue for like a lot of hours. I finally left the queue because I was getting angry. I went home and it was like I had been in the queue since like, 9:30 am. I didn't get tickets until like 6:00 pm, and there were not really many good tickets left, but I got what I could get," said senior Sophia Batista.
Since this was Swift's first performance in more than five years, the demand for tickets was high; tickets ranged in price from $49 to $500. If fans were fortunate, they could have purchased a ticket for this price range. Others weren't as fortunate. Due to the strong demand, tickets were bought on Ticketmaster and then sold for up to $20,000.
"I got nosebleed seats, and they were about 150 apiece. So, I would say it was a little expensive for nosebleeds. The seats that I really wanted were like $600, and that was for the presale. So really expensive," said Batista.
Bookies.com estimated that only 102,389 general admission tickets were available for the entire tour after presales and tickets bought by ticket brokers. This left a 2% possibility for fans to buy Swift tickets at face value. Some Taylor fans did not even attempt to get tickets knowing the cost and the likelihood of purchasing the ticket.
"I was into that, but, like, financially, I'm just onto bigger and better things right now, and honestly, I just couldn't afford at the moment, so maybe the next album she drops, I'll definitely be on that but this one I had to sit out," said junior Olivia Olson.
How important is Taylor Swift really to these fans? Would people skip school and stake out at Mcdonald's to get their hands on some tickets? This is exactly what Sophomore Ava Batista did.
"It started on the day of the presale, early drop, and my sister came up to me, and she was like, hey, Ava, do you want to skip school to buy these tickets? And I was like, yes, because this is important to me. So we left the school to get some good Wi-Fi at McDonald's. We pulled up the website on all of our devices, and we were just joining the queue. Long story short we did eventually get tickets after many many hours," said Batista.
Leave a Comment
About the Contributor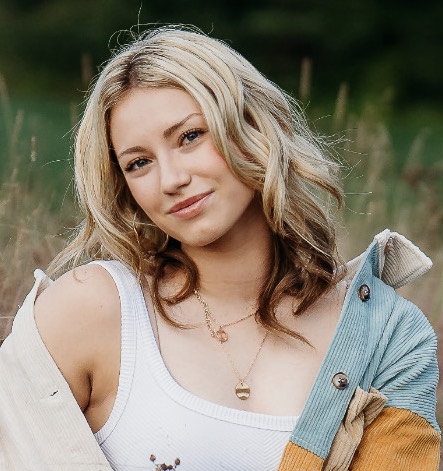 Mallory Finch, Reporter
Mallory Finch is a senior in high school. She enjoys spending time in nature and traveling. Mallory plans to graduate and go to college to pursue a career in human services.