Holiday Tournament Game for the Girls Basketball Team
BRF Tigers girls basketball team played their holiday tournament game on December 29 against the Tomah Timberwolves at the Field House.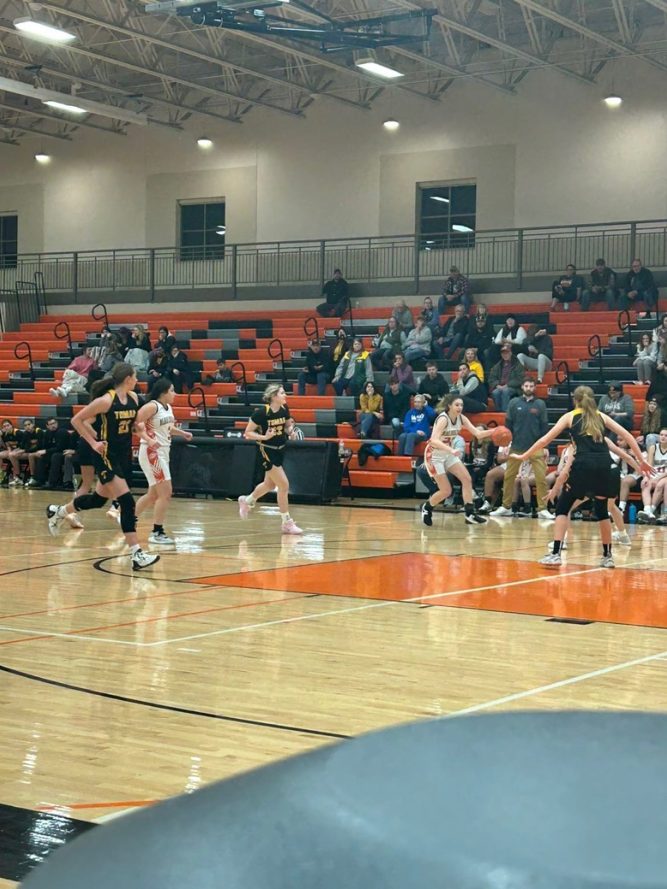 Senior Emma Blount is pushing the tempo as she takes the ball to the hoop, trying to score one basket at a time.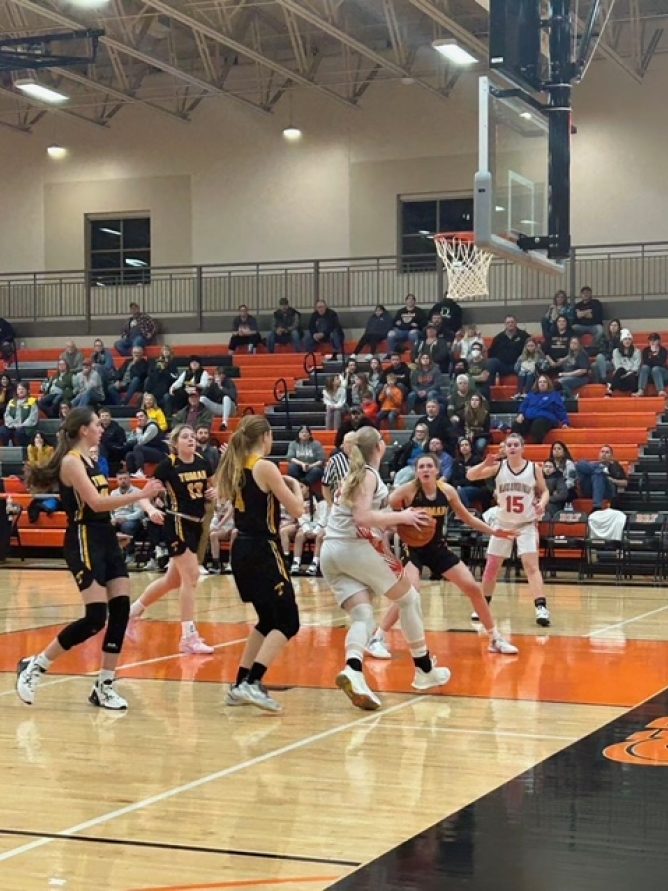 Throughout the game they all played hard, but a player that stuck out to junior Rylee Prestwood was another junior--Bri Nortman. She had great plays and her 110% effort put into the game.
Shot after shot, the girls keep working on scoring points. They continue to work hard and bond as a team to try to achieve their first win of the season.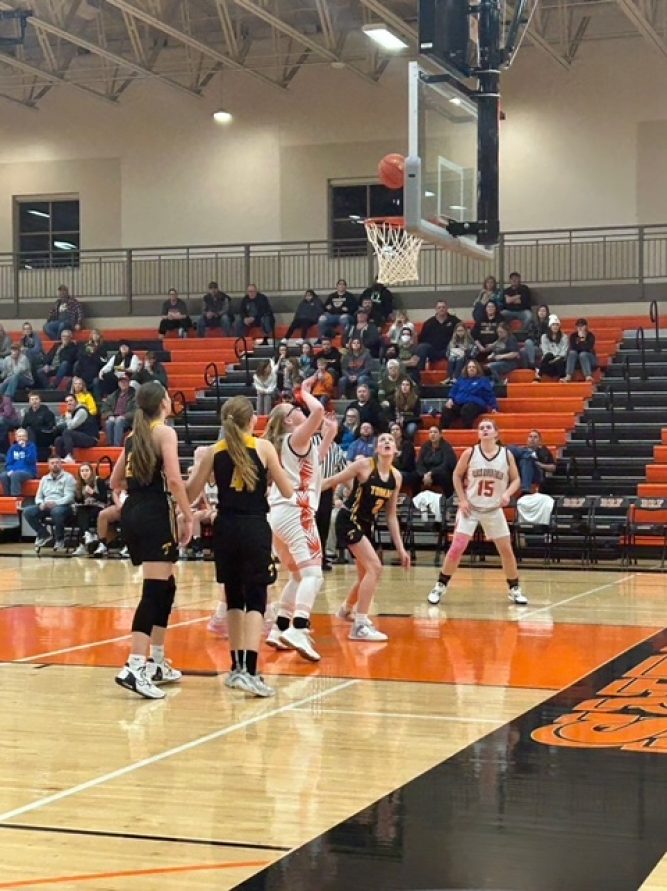 The girls basketball team continues to grow and bond this season. They lost 58-39 and have not yet had a win, but they remain working their hardest. Also, the team knows each opponent is different and will have to change their strategy each game.
Leave a Comment