Time for FCCLA students to take action
FCCLA students throughout the county partake in a STAR or Students Taking Action with Recognition project each year to further educate themselves and help the community in the process.
Each member of the FCCLA community participates in the STAR project each year as both a competition and a way to help others. These groups have the opportunity to compete both in-state and around the country in hopes to show others the work they have done. From blood drives to helping children learn, the possibilities are endless to show your help to the people around you.
"The FCCLA STAR project is an opportunity for students who express themselves in creative ways and give back to the community," said sophomore Lily Olson.
Passed down through years of students, some projects are ongoing and are now a yearly community fundraiser.
Empty Bowls is one of those traditions.
"I was asked earlier in the year if I would help out with it this year, and I was just like 'I might as well.' It's something that is very prestigious to get to do for FCCLA," said Olson.
"
I was just like, might as well do it, and then Makayla [Lopez] just agreed to do it with me."
— Lily Olson
After hearing about this specific opportunity, Lily jumped to find a partner willing to help and put in the work to not only host this fundraiser, but to also work together to put together a slideshow and tri-board to show what they did to help and how exactly they did it.
"I was just like, might as well do it, and then Makayla [Lopez] just agreed to do it with me," said Olson.
Getting Lopez on board was pretty simple according to Olson. Plus, having it be a past project means they already had background knowledge on how "Empty Bowls" works. For them, they arranged for many bowls of soup to be made, graciously by Sarah Halverson's food classes, and also got other clubs involved, too. Science Club and FCA sold both water bottles and chainmaille to fundraise for their clubs, and handmade pottery was sold through the art class as well.
Since it was a fundraiser, the meal was completely free to the public; only donations were accepted. Families and other community members showed up to show their appreciation for the students holding this warm dinner for all of them to enjoy. They helped the community, and the community helped them back.
If you're interested in helping the people around you, consider joining a club like FCCLA. It allows you to meet new people and expand your horizons by helping others and creating a project to explain your experience.
Leave a Comment
About the Writer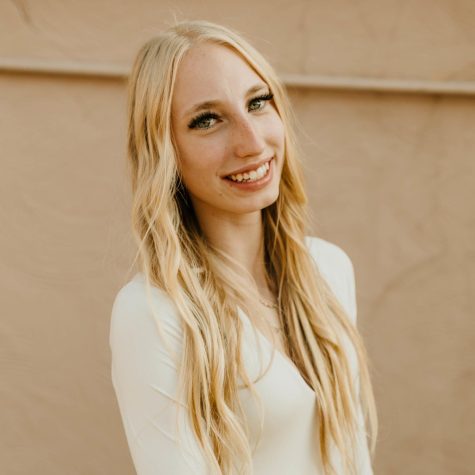 Julia Hentsch, Reporter
Julia Hentsch is a senior anchor for Paw Print Live. She is involved in multiple clubs as well as varsity cheerleading earlier this fall. After she graduates in May, she wants to pursue a career in business and is planning to continue writing and reporting through her college years.