New Teachers Strive to Make Connections
Black River Falls High School has welcomed a number of new teachers into the building this year. Coming into a new setting brings many challenges, due to adjusting to a new place and trying to make connections with students and teachers.
Going into a new school to teach brings many different emotions to the new educators, due to some not having a normal beginning to their teaching careers because of COVID and having a mix of online and face-to-face learning.
"It was really exciting, but also nerve-wracking because my student teaching was online. So my first time standing in front of a classroom full of kids was the first day of school this year, so that was really scary, but also very exciting," new math teacher, Ashley Wright said.
Teaching in a new school was especially difficult this year due to the COVID pandemic still existing. Not being able to read the emotions of all of the new masked people you are meeting can be a challenge.  Teachers have to deal with the constant changes that come with COVID such as masks and distancing policies, and sometimes it can be hard to make adjustments.
"It's a really hard time to be a first-year teacher. School has not been normal this year. That has been tough because I always had this vision of what teaching would look like, and it's just completely different because of the things that have happened in the last two years," Wright said.
Teachers from all different backgrounds come to share their passion for teaching and have different reasons for choosing to teach here, whether it's for the location, relationships or alumni-status teachers.
"I really like that it's close to where I grew up. I know some people in the area, and I like that the kids here have lots of options. I came from a smaller school, and they didn't have as many different classes that they could take. You have so many opportunities here like sports that some kids take for granted," social studies teacher Jennifer Tjoflat said.
The school also provides teachers with many different opportunities, including getting to learn things themselves. The student population at BRFHS is different than most in the area; it has a diverse group of students that take the time to learn as well as teach about their different cultures.
"I've taught at three other schools, and this school is bigger than the last few that I've taught at. I think it's different in the idea that there's a lot more diversity here. Obviously, a large Native American population, so when teaching social studies, I'm actually teaching about different peoples groups and they're sitting in my classroom, which is way different from what I'm used to, " Tjoflat said.
Over the years as students move through their schooling here, they are able to be role models and help incoming underclassmen come into high school, similarly, teachers that have been teaching in our district for a long time become leaders for the new teachers coming into the building due to the knowledge and past experiences that they can pass down to new teachers.
"In my seven years here, there have been so many different groups of status. [When I] started here and in every department somebody had been here for like 25, 30 years, and you saw this veteranism. And all of a sudden in a blink, I'm considered to be a veteran," veteran teacher Jared Plaza said.
Leave a Comment
About the Contributor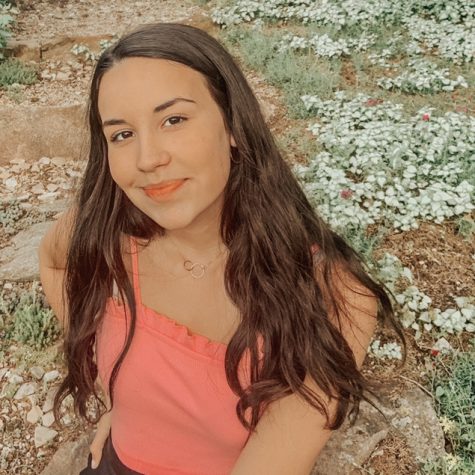 Kaylee Youngthunder, reporter


Kaylee Youngthunder is a sophomore at BRFHS and is super excited to be a new member of the Paw Print team. She is involved in FBLA, Pep Club, Science Club, Miss Black River Falls, and she helps manage the boy's hockey team. She also enjoys staying active with cheerleading and figure skating. Although she has a super busy schedule, she still manages to get all of her work done on time, as well as make time for friends and family.