Prom 2022: Changes are Coming
Prom will be making some new changes that will hopefully make the experience better for everyone.
Prom meetings have been held every Wednesday during the second lunch since around January 2022. Advisers Kayla Tennant and Madeline Bartels along with some students from the junior class have been the ones to organize and plan out the event.
Online tickets are making an appearance for Prom 2022 instead of tangible tickets which have been used in the past.
"Another interesting change that is in the works is the use of digital tickets for the big night. The hope is for students to be able to purchase these with their debit cards. This way, we save on money by not printing physical tickets," said Bartels.
Junior Hannah Lane has been helping with the process of planning prom. Lines outside of the previous dances tended to get long and left a lot of people waiting outside. With the online tickets, Lane hopes for the process to be quicker and more convenient for the guests.
"We are doing online tickets this year so by the time the dance comes around we can just get our phone scanned at the door. This will limit the number of people standing around waiting to check-in," said Lane.
Another problem online tickets would solve would be the fact that students tend to forget to bring cash to school to purchase their tickets.
"I think it will be easier for students to just purchase the tickets right from an electronic device. They won't have to worry about bringing cash in or remembering to," said Bartels.
The past years for prom the number of court members has been five boys and five girls; however, this year they decided to bump the numbers to six for both girls and boys.
"The students also came to the new decision that there will be 12 people on court instead of 10 like in years past. I think by increasing the number of court members, more students might be inclined to attend," said Bartels.
This year prom will be held in the commons to make it easier for the students to decorate.
"We are holding prom in the commons so that it is easier and less space to decorate. In terms of decorations, I think it'll make a significant change to how the decorations look because they won't be as spread out and empty-looking," said Lane.
Because of COVID-19 last year, the Grand March had to be held outside, but this year it will be able to be held indoors.
"The last few years Prom has looked different because of COVID. With the easing of restrictions, we will be able to host the grand march in the Lunda Theater," said Bartels.
With these changes being made Bartels has hope that it can help the prom experience be even better than past years.
"I think time will tell how significant these changes will actually be. I'm optimistic that they are significant and will improve the prom experience here at Black River Falls High School," said Bartels.
Leave a Comment
About the Contributor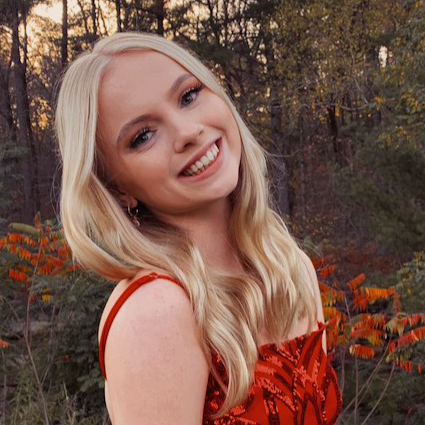 Sienna Campbell, reporter
Sienna Campbell is a Junior at Black River Falls High School. She is very excited about her first year of SRL and is hoping to love it enough to continue with it next year. Her role in the SRL class is being a reporter. In her free time, she enjoys playing volleyball, listening to music, and being around her friends.