An inside look at the high schools new addition
In the past few years, the School District of Black River Falls has started many projects at their schools. The high school being one of them, receiving a new addition. This new addition will bring a lot of improvement and excitement for the students and staff. 
Before construction is actually started, schedules are made with extra days in place to ensure that there is enough time for the project to be completed.
"There's a certain amount of days that are expected to be missed because of the weather, so we account for the days when we build our schedules and then we monitor them as the year goes on," Miron Construction Project Supervisor Lloyd Walker said.
The weather plays a big part when it comes to the actual building process and can possibly get in the way. If they want to stick to their plan of finishing by the week of September 1, they need to have a back-up plan in case there is inclement weather.
"So like if it's really, really super cold and we don't want the guys to work, it's not safe for the guys to work outside. There'll be a weather day, or if it's raining or whatever. And obviously if we run out of days, then we have to figure out how to get back on track or extend the schedule," Walker said.
While the project will bring improvement to the school, with the construction being so close, it also causes minor problems for some classes.
"Since the west doors of the HS are blocked off, moving equipment for performances and exiting/entering the building for class needed to be adjusted," band teacher Paula Neuzi said. "Additionally, opening the school for pep band, football games, and trips means using doors that are farther away. I also have to build a little extra time into class plans if we have to go outside to accommodate a little extra travel time."
Because band is a class that has to move around, Neuzil has had to find an alternative for their usual rehearsals. 
"During marching band, we would usually rehearse on the courtyard or the street on the west end of the building, but because the road was closed there, we had to practice between the middle and high school. With traffic being changed to a one-way street, there was more traffic on the streets that we had to watch out for when practicing the marching routine," Neuzil said.
This has also become an issue for other band activities, such as playing for assemblies and pep bands. 
"When students arrive for different events–pep band, trips, games, etc.–they need to park in different spaces, which is farther away from the band doors. We always used the courtyard space to load percussion equipment for pep band and other events, so now we have had to carry the percussion farther to load," Neuzil said.
The school district and Miron Construction work together to ensure issues are at a minimum.
"In the way that the Black River School District went about the last couple projects they've had, Bray Architects and Miron Construction got involved early. The benefit to that process is bringing us in as contractors, so we can plan the site and how we impact the school's world," Walker said. "We discussed early on the location of the offices and our traffic flows, and how the buses come in and out so that we can be productive and also keep the school functions and things that you folks need to operate."
The high school staff is especially excited for the improvements their classrooms will get with the finishing of this project.
"The students and I are really excited for the new space! We will have more space to rehearse in the band room, and it won't be as loud as the current room. The windows will make the room brighter, and there will be more storage for a large variety of items," Neuzil said. "Having improved heating/cooling will also be nice since the instruments can be impacted by extreme changes in temperature. Having a door to the outside will be really nice for moving equipment for a variety of events."
The band and a couple other classes are getting new rooms in the new addition. Art class is one of them.
"The new art space will allow for a much more comfortable flow around the room and will allow for more mediums to be taught as we will be equipped with fume hoods and electricity at each table and more potter's wheels," art teacher Rebecca Handy said.
The new classrooms will come with improvements that won't only benefit the teachers, but the students as well.
"I am incredibly excited for the new rooms! Having a room with better acoustics will be great for playing at safe sound levels, since band rehearsals are loud. Having a higher ceiling and larger space will better accommodate groups of 60-80 students. We will have more storage for our various instruments and music. I am also excited that the room will have windows to the outdoors. Having new rooms also adds a sense of pride to our school and the classes that benefit from the rooms," Neuzil said.
Some teachers believe that this project will help promote fine arts classes.
"I think the new addition will help improve the excitement towards art in the school. It's always fun to have nice, shiny new things," Handy said.
The new addition is something that both students and staff can look forward to in the coming year.
"The students will have a new building to let their creative energy flow," Handy said. "I think it's really important that our art students see improvements going into their area. It shows the school cares about all students and all interests."
Leave a Comment
About the Writer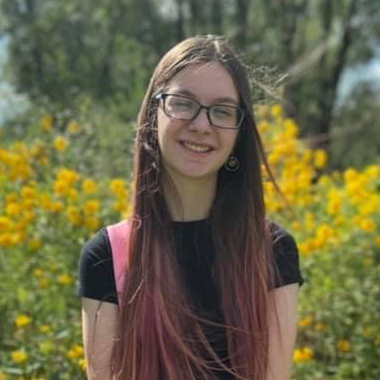 Kaitlyn Folkedahl, reporter
Junior Kaitlyn Folkedahl takes on her first year as a Paw Print Reporter. Along with this, she balances her AP classes with being one of the captains of the dance team and helps teach ballet at the LCC. With all of her activities, she tries to fit in time to watch K-dramas and paint.