A behind the scenes look into the fall review band awards
The Black River Falls High School band recapped their fall season and recognized students during their November 2 Fall Review Concert.
Band director Paula Neuzil has been teaching band for fourteen years and started the marching band awards ceremony recently.
"Every year, student directors create awards that are for fall review. It didn't happen my freshman year," said student director Kaylee Sweno.
Sweno has been in band throughout her whole high school career and as a student director helped create the awards.
"I like all of the awards as a whole just because it's fun seeing what the student directors come up with and like what stands out to them each year," said Neuzil.
The awards are created to showcase outstanding qualities and traits in the band community that deserve to be applauded.
"And I think it's fun seeing some of the unique awards that they come up with every year such as most enthusiastic or the two peas in a pod, just because it's fun seeing what personality qualities or what things come out and what they feel should be awarded or recognized," said Neuzil.
These awards can be used as an opportunity to recognize those who may or may not have been in the past. By working hard and having a positive attitude, many students receive outstanding achievements.
"I think the award that I presented that I really enjoyed was most enthusiastic because it went to Caleb Johnson. I've played in band with Caleb Johnson since sixth grade, and he always has a great attitude towards band. I really thought that he was deserving of the award," said Sweno.
The awards can range from most enthusiastic to outstanding freshman. Most enthusiastic is an award that goes to someone who always has a positive attitude and pushes others to do good.
"It's always interesting who they pick as the outstanding freshmen because they see things from a student director perspective that I don't always see from a fan perspective," said Neuzil.
Special never-heard-of-before awards are even created for those who deserve it, like the two peas in a pod award. This award was created for two members of the band named David Becker and David Jacobs. Both are saxophone players.
"We really just think that it's awesome for students, like the student directors, to have an input on how they view students in the band and what students stand out," said Sweno.
Having this as a part of the music community lets the students feel more at ease throughout practice. It gives them a chance to breathe and realize that they are doing a good job.
"The band truly is a family and what students kind of stand out in that group," said Sweno.
Leave a Comment
About the Contributor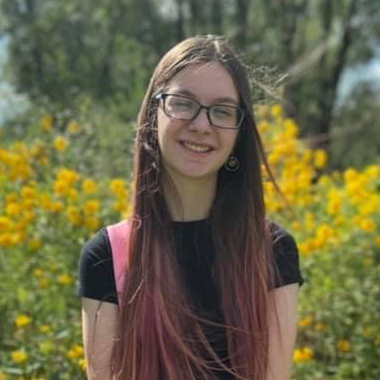 Kaitlyn Folkedahl, reporter
Junior Kaitlyn Folkedahl takes on her first year as a Paw Print Reporter. Along with this, she balances her AP classes with being one of the captains of the dance team and helps teach ballet at the LCC. With all of her activities, she tries to fit in time to watch K-dramas and paint.