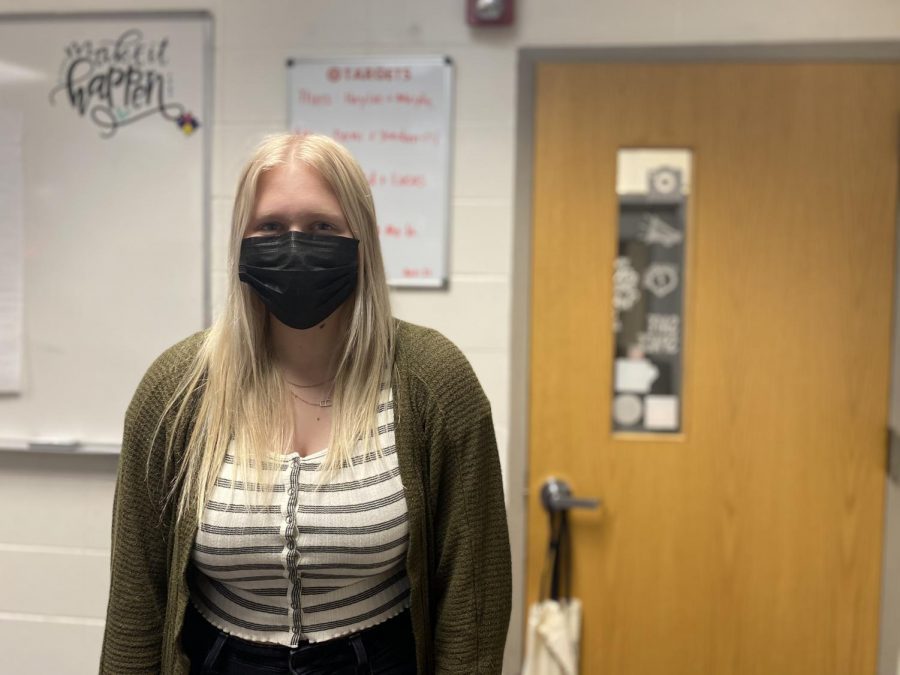 Faith Leisgang
At A Glance
Favorite Fast Food: Burrachos
Favorite Song: "Half of my Hometown" by Kelsea Ballerini
Favorite Color: Red
Looking Deeper
BRFHS PAW PRINT: What are you going to miss about high school?
Faith Leisgang:  I will miss the athletics, the student section, being a part of so much school spirit. As a cheerleader, we create that, and I'm gonna miss the energy of it all.
PP: What was the biggest challenge you faced throughout high school?
FL:  I lost one of my shooting coaches my sophomore year the day before my 16th birthday, which hit me hard because I found out on my birthday. My birthday is in two weeks before our national competition so heading into nationals with that stuck in my mind was difficult to overcome in a time where I wanted to just have fun with my friends/teammates in the best setting.
PP: What sports did you play in high school?
FL: I've been a part of varsity cheer, varsity dance, and varsity shooting sports-skeet, sporting clays, and trap.
PP: Which was your favorite?
FL: Cheer.
PP: What are your plans after high school?
FL: I will be attending the University of Wisconsin-Stout for marketing and business education to hopefully become a teacher one day.