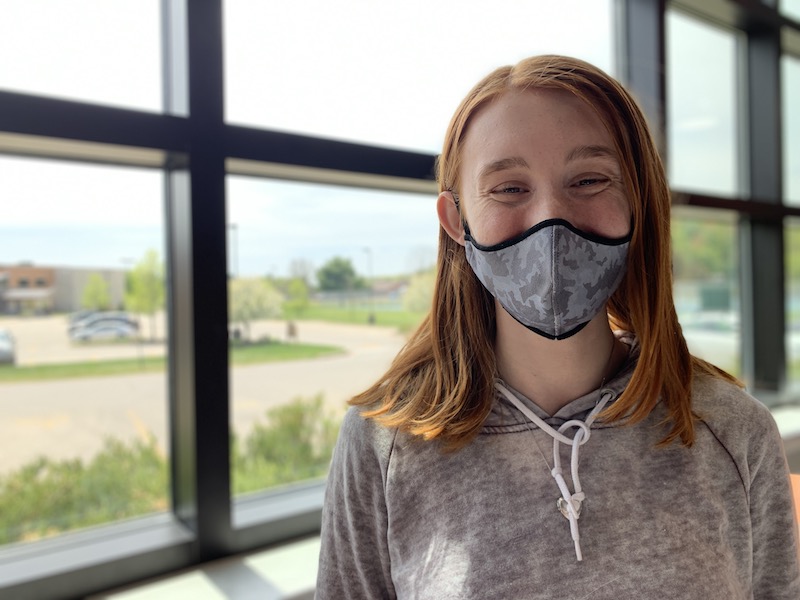 McKenna Aldach
At A Glance
Favorite Fast Food:  Culvers
Favorite Song: "Cirque"
Favorite Color: Any shade of blue 
Looking Deeper
BRFHS Paw Print: What were you involved with in high school?
McKenna Aldach: I have been involved with choir, art club, Recycle Club, TIC, Interactive Gaming Club, softball for one year, the musicals, madrigal, and solo and ensemble.
PP: How has being involved with music impacted your high school experience?
MA: Being involved in music during high school has led to a very strong, positive impact for me during my high school years. It gave me an opportunity to explore myself, musically, giving me a chance to not only learn more about why things are the way they are musically, but also be able to combine that with drama.
PP: What are you going to miss most about high school?
MA: The musicals in the madrigals because that gave me an opportunity to express myself through drama and connect with others who also have a strong passion with drama.
PP: What are your plans after high school?
MA: My plan after high school is to go to CVTC in Eau Claire to get my software development in IT support degree. I chose to get a career in software developing because I highly enjoy technology, and I want to help people who don't know a lot about technology.