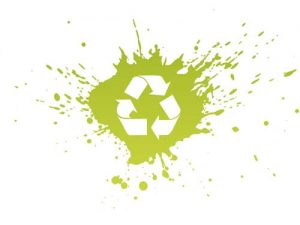 Don't forget that tomorrow Go Green Team and the School's Environment Committee are having a recycle day. It starts at 10 AM and lasts until 2PM.
GGT will be accepting small electronics like iPods, cellphones and small ink cartridges. Any students who donate any small electronics will be entered in a contest to win a free Earth Day t-shirt. Anybody from the community can donate any old small electronics.
Also, there will be brats, hotdogs, soda and the GGT's famous T-shirt bags. There are limited amounts of t-shirt bags that will be able to be for sale. The money people use to buy the t-shirt bags will be given to the BRFHS Student Senate project: Viva Haiti. From there, it will help the earthquake survivors be able to buy food and rebuild their lives.