Set the Hook
Spring walleye fishermen are on hunt for giant walleye
Every spring around the end of March to early April walleye start swimming up rivers in search of shallow rocky water in order to spawn over 50,000 eggs.
The spring walleye run is a favorite time of year for many anglers. Anglers will travel hundreds of miles to the banks of rivers in search of fat female walleyes where they will spend hours chasing the elusive 30" walleye. 30" is a benchmark that marks a fish of a lifetime. Often anglers will go a whole lifetime without reelin' in a 30 incher.
"I've been fishing spring walleye runs for at least six years, and the closest I've come to a 30 incher is a 24 incher," angler Garrett West said.
One of the biggest challenges anglers have when heading out to chase spring walleye is choosing a bait. There are lots of great baits for targeting spring walleye, but they aren't always an option. River structure is always changing, making it difficult to target walleye. Some of the most common spring walleye baits are jig head with a plastic trailer or tipped with minnow, rattle trap, and floating jig head with live minnow.
"When I target walleyes in the spring, I usually use a jig head with a plastic trailer and I usually have good luck with it," angler Blake Williams said. "After I caught my personal best walleye in the spring last year with a jig head and plastic trailer, and then saw another guy do the same, I saw no reason to change lures."
Often when new anglers target walleye they are told to test their techniques in the spring because it's easier and better fishing. This isn't just an opinion. In the springtime when the water temps start to reach the low 40s to 50s walleye start swimming upstream causing a giant increase in the number of walleye in an area which makes for better fishing.
"Walleyes are easier to catch in the spring because they swim upstream to spawn and end up congregating in deep holes," Williams said. "Which then makes it easier to catch them because there's more walleye in the area than normal."
When anglers chase walleye in the spring, they often find themselves catching a lot more than just walleye. Spring is a popular spawning season for many species of fish including walleye, northern pike, sturgeon, suckers, and even muskies. Most species all end up congregating in the same general areas and can be caught using very similar tactics making it easy to reach up to five species of fish in the same outing.
"When I'm trying to catch walleye in the spring, I usually end up catching multiple muskies, northern pikes, and even sturgeons by the time the walleye run is over," walleye angler Evan Jacobs said. "Sometimes it's annoying because I just wanna catch walleye, but at the same time, it's fun not knowing what I'm going to catch."
Leave a Comment
About the Contributor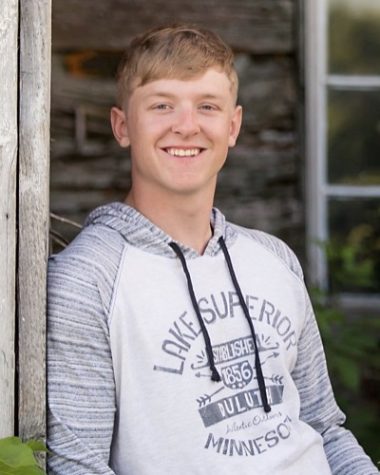 Jordan Zillmer, reporter
Jordan Zillmer is a senior at Black River Falls High School, and it's his first year as a member of the BRFHS team of reporters. He enjoys creating videos that teach and inform people about outdoor recreational activities. When he isn't creating videos, he enjoys hunting, fishing, and sports.