Mr. Schluntz's Forte: Choir
After two trimesters without a choir teacher, the Black River Falls High School has hired Matthew Schluntz, a first-year teacher. 
A week before starting at Black River Falls High School, he finished his studies at UWL for choral education. 
"I just graduated in December, and only had a week break between student teaching and starting at Black River Falls," band/choir teacher Matthew Schluntz said. 
Schluntz went to a large high school, but jumped at the opportunity to work with a small number of students.
"I love the size of the district mixed with the diversity of the school. When I left high school, I graduated with a class size of 668, so when I had the opportunity to take up a position at a smaller school, I was super pumped. Add to that the rarity of having a smaller school in rural Wisconsin have such a focus on culture, it was a very lucky position to have fallen in my lap," Schluntz said. 
Schluntz has a long experience with music and has loved it since he was young. 
"I graduated from high school in 2007 and took college courses while auditioning for shows throughout the greater Chicago area. I moved to Wisconsin in 2011 where I continued performing from Janesville to the Dells. My passion for teaching was born out of music theater workshops with high schoolers. As I did more workshops, I found that getting students to understand that little "spark of creation" that comes with the arts started to become what drove me to work with them. I went back to school then at UWL, and now I'm here," Schluntz said. 
His goal is to be able to perform sometime during this year and just being able to teach that there is just more to music than just singing. 
"I think just getting a performance in would be a great step! Beyond that, I believe in trying to expand musical understanding outside of just "singing" so that it becomes something more than "I sang the words," Schluntz said.
Schluntz has a lot of excitement for this year and the upcoming years and will have a lot on his plate.
"I came in at a very interesting time for our music department. We are starting to lay plans for our summer band/choir trip in 2022, as well as meeting with the builders for input on our new music rooms. So there's plenty to do, which is always exciting," Schulntz said.
Leave a Comment
About the Contributor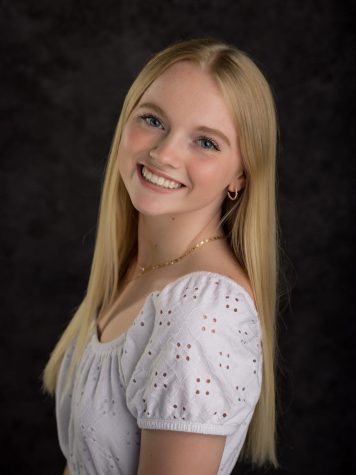 Sierra Campbell, Paw Print Live Executive Producer
Sierra Campbell is a senior at Black River Falls High School. This is her third year taking the SRL class, and she is so excited to be the Paw Print's editor-in-chief. Sierra is always interested in what is happening around her. In her free time, she enjoys playing volleyball and spending time with her friends.