Where They Stand: Dance Team
The Black River Falls dance team can have a season this year. As a result of the pandemic, there have been quite a few expected changes. In response to the difficulties, the coaches and dancers are making the most of it.
"Everyone on the team and the coaches are super accepting of everything and teach you new things that you end up liking and enjoying and just having fun with," said senior McKenna Reetz.
Reetz was on the team her sophomore year but didn't have time for it during her junior year. For her final year in high school, she's rejoining because she enjoyed it so much. 
"My favorite thing about the dance team would have to be the bond that you create with everyone and the light humor that fills the room between everyone," said sophomore Leah Reetz
The team is striving to keep that light-hearted atmosphere through COVID, which has had a major impact on the dance team's season. 
"This year is different than last year because of COVID-19. We can't do kick lines or any dance where we touch each other, plus we wear our masks," sophomore Hope Sims said. 
COVID also prevented the team from doing the usual team bonding activities like they used to. 
"The difference with this year is that there aren't as many people, and we can't gather and have the team bonding things we used to do due to COVID," said Reetz.
Rules regarding spectators and performances have changed because of COVID.
"This year our only spectators are those invited through the student tickets, whereas last year we had all the families along with our student section. The season was cut short from the winter. He had to start earlier this year. As of right now, it is only the basketball games, but we are looking to do something at football games and start a year round season," said Sims.
Senior Keisha Nimmo has been on the dance team for two years. She joined the team looking for a good time. 
"I wanted to try something new, and I like to dance even though I'm not a good dancer. I like to have fun," said Nimmo.
Over the years, the number of participants has decreased and increased. Some dancers say that the school should advertise the dance team just as much as the other sports do. 
"I don't think there is a loss of interest, but I do think the Black River Falls High School as a whole doesn't give it enough recognition. People should definitely give it a chance," said Sims.
Some dancers do feel as if people are losing interest in the dance team.
"I feel they are losing interest because of everyone being afraid of the whole COVID situation and being afraid of not having time," said Reetz.
The dance team may be small this year, but that doesn't change the team bond. 
"My favorite thing about the dance team would have to be the bond that you create with everyone and the light humor that fills the room between everyone," said Reetz.
The team encourages everyone to give the dance team a try. 
"I want them to know that anybody can join, and it's really fun to join," said Nimmo.
The dance team doesn't require any dancing experience to join the team. It's all about having fun and trying new things.
"I would like people to know that you don't have to be a dancer of five years or have a ton of experience with dance to be on the team," said Reetz.
Leave a Comment
About the Contributors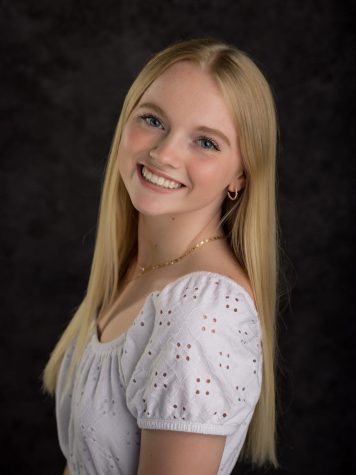 Sierra Campbell, Paw Print Live Executive Producer
Sierra Campbell is a senior at Black River Falls High School. This is her third year taking the SRL class, and she is so excited to be the Paw Print's editor-in-chief. Sierra is always interested in what is happening around her. In her free time, she enjoys playing volleyball and spending time with her friends.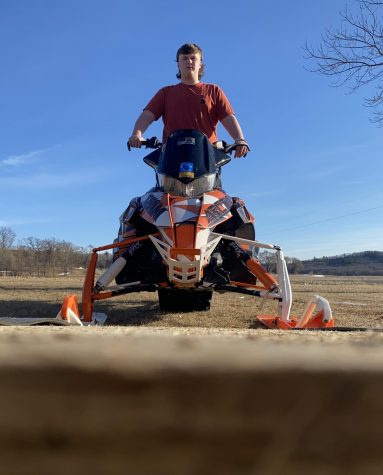 Jacob Ward, reporter
Jacob Ward is a sophomore at Black River Falls High School. It is his first year as a member, and he is a reporter. Jake enjoys snowmobiling, ATVing, UTVing, ice fishing, and many other things outdoors. He is involved in snowmobiling groups across the state and participates in presentations at the international level.