Social distancing for the holidays
A big part of the holiday season is being around family. Covid has impacted many families and their ability to see one another.
Health experts have predicted that there's going to be an increase in covid-19 cases over the holidays. Many families have decided to cancel their traditional holiday plans for the safety of others.
"I got to see my uncle and aunt for Thanksgiving, but not the rest of my family. Normally we do Thanksgiving at my grandpa's house, but due to Covid, we did it at my house with just my family other than my uncle and aunt. It was still a lot of fun, but I wish I would have gone to see my grandma and grandpa," sophomore Sophia Batista said.
Looking forward, families have already canceled gatherings for the upcoming holidays. Not having typical family traditions as in past years.
"I feel that the upcoming holidays will pretty much look the same other than some families that normally come up will not be able to come up for those holidays due to COVID," freshman Nick Dutton said.
COVID has made it difficult to travel, resulting in not being able to see family members who live far.
"This year for the holidays, I won't be seeing many family members, especially not the ones who live farther away. It's kind of disappointing because I miss my family, but I know to keep everybody safe. This is the best option. Instead of going to my other grandma for Christmas, we most likely will stay home," Batista said.
"It's most likely going to be my dad, brother, and sister and I for the holidays the rest of this year. It will almost 100% be this way until we have an effective vaccine that is proven to do what it's meant to do, makes oneself immune to the virus," freshman Connor O'Brien said.
Families have also found ways to work around covid for the holidays. For example, talking to family members virtually, wearing masks, and staying six feet apart.
"My family and I wore masks and kept our distance, but we weren't there for very long," freshman Connor O'Brien said.
"When we are in quarantine, my cousin who lives in Colorado had a Zoom birthday party, so we might do something similar for Christmas," Batista said.
According to The Lancet, the lack of interaction with other people and decreased family and social support may cause social isolation. With that students, excitement has reduced for the upcoming holiday season due to not spending it with their family.
"Not being able to see my family makes me sad because I don't see them very much how it is. Especially now, with everything going on, I won't get to see them at all, which is pretty disappointing. Seeing my family is the most exciting part of the holidays, but now I will get to see very few of them. I'm still excited and remain hopeful, but it just kind of dulls down the holidays for me," Batista said.
Students are hoping that they get to see at least some of their family members by the next holiday.
"Some parts of my family we occasionally see, so my family and I most likely won't see them until the next holiday. Adding on, it affects the excitement because there aren't any new social connections," O'Brien said.
Leave a Comment
About the Contributor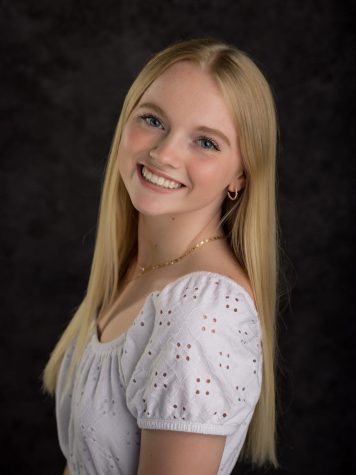 Sierra Campbell, Paw Print Live Executive Producer
Sierra Campbell is a senior at Black River Falls High School. This is her third year taking the SRL class, and she is so excited to be the Paw Print's editor-in-chief. Sierra is always interested in what is happening around her. In her free time, she enjoys playing volleyball and spending time with her friends.