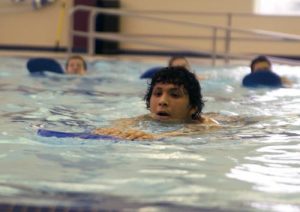 As the weather starts to get nice, you can tell that spring sports will be starting soon.
Track and Field started on the March 8 and has had some success so far.  The weather has been cooperating very nicely, as the athletes have been able to practice outside ever since the start of the second week. 
The track and field team has room for everyone, so if you are interested in joining, talk to coaches Paul Rykken, Holly Smith or Shawn Moretti about joining.  The track team will kick off the competitive season March 19 at the UW-Eau Claire indoor meet at 4:00.
Baseball and softball starts on March 22.  Make sure that all fees are paid so that you are able to practice on the first day.
There will also be a quick meeting in the cafeteria for all people that are interested in playing golf on March 22.