Spirit Needs to Be Encouraged All Year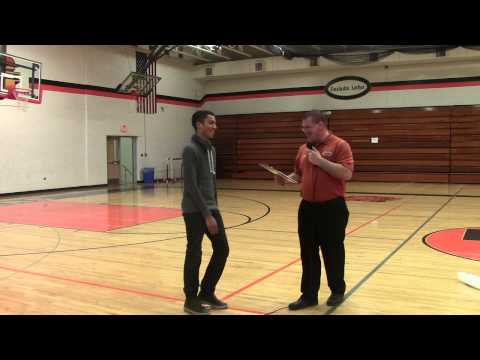 School spirit is an important aspect at Black River Falls High School, but lately spirit assemblies have become a thing of the past.
When the school year begins, school spirit is at its highest, but throughout the year, school spirit and assemblies seem to become less and less common. Fall sports have the most spirit activities with dress up days, Homecoming, and encouraging students to support the sporting events or even take part. Once fall sports end and winter sports begin, the spirit assemblies slowly start to become less common and the dress up days become almost completely absent. Once spring sports come around, the school assemblies never happen and spirit or dress up days.
This year, there has been one assembly during spring sports, and the main points of the assembly were clubs like FCCLA. The clubs are important and should be honored, but the spring sports were barely mentioned. If the assembly would have been during the fall, sports would have been the main point of the assembly building school spirit.
School spirit is very important and makes school a more enjoyable place, but BRFHS needs to be consistent throughout the year, and not just have tons of assemblies at the beginning of the year and slowly decreasing the amount of assemblies. School spirit needs to be all year long with each sport.
Instead of increasing the amount of assemblies throughout the year we slowly decrease the amount of assemblies as the year goes on. Instead of decreasing the amount of assemblies during fall sports, we should increase the amount of assemblies throughout the year, boosting support for each sport and school spirit overall. Support for sports is an important way to get students that are not playing sports involved with extracurricular activities. Assemblies are an effective technique at building school spirit, and having them throughout the year would really strengthen school spirit.
The assemblies can show off not just sports but also clubs such as FCCLA. Showing off all the sports and clubs can increase student interest and get people to join a sport or club.
People might say assemblies are boring and they don't want to have them, but most of the time the assemblies referred to are not spirit assemblies. A lot of people get really pumped for spirit activities like Homecoming and dress up days, and if it makes students more excited to be a part of the school system, then school assemblies should be a common occurrence. Assemblies shouldn't be every single week or happen enough to where they limit school work, but an assembly once a month honoring every sport and club active at the time would be good to help build school moral and school spirit.
School assemblies are an effective way to get kids involved in their school. More assemblies throughout the year would make each sport feel appreciated and maybe get some extra people out for the sport or just to watch them compete.
Leave a Comment