Educational Courses Prevent Divorce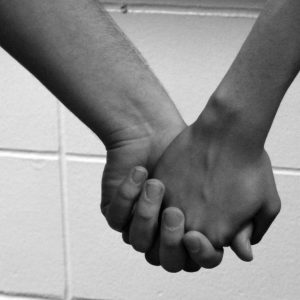 Upon getting a divorce, parenting courses are necessary for all couples who have minor children.
If a couple with children has to engage in a course before separating, the couple should have to take part in a premarital course. Taking these courses will increase the number of lifelong marriages, lessen the number of single parents, and help prepare adequate knowledge to new parents.
According to Wisconsin Department of Health Services, a total of 30,287 marriages occurred in Wisconsin in 2011, representing an increase of 335 marriages that occurred in 2010. Of those married, 16,635 divorces occurred in Wisconsin in 2011. But a survey conducted by USA Today shows couples who received premarital education had a 31% lower chance of divorce.
"My spouse and I took an an optional premarital course through the church I was married at. It was very beneficial. The class made us think of things between us and in general before we got married that would otherwise not have been brought up until after marriage if we had not attended those classes. The class also reinforced that all issues can be worked through if we work at them together," said Maria Kinder, who's been married for 25 years and counting.
Enduring premarital courses would increase more sureness of lifelong happiness between couples and in turn decrease divorce rates and children suffering through the divorce of their parents.
Fifty-four percent of all Wisconsin divorces in 2011 involved families with children under 18 years of age. Among divorces involving children, an average of 1.9 children were affected by each divorce (WDHS).
"Divorce has torn my family apart and really put a toll on my siblings and I. I am a child of a single parent of three. When I had to listen to all the fighting, it was hard to concentrate on homework, and I would try to occupy my younger siblings so they wouldn't hear what was going on. It is a very stressful situation that, unfortunately, many kids, of all ages, have to go through," said one student.
Adults going through a divorce who have minor children under 16 are ordered to attend an educational class. There is a fee for attending the class. In family cases where the parties have minor children and in all paternity cases, a parenting plan may be required, reports the Government Departments of Clerk of Circuit Court.
These courses are beneficial to both the child and the adults involved. Through these courses, parents are provided with training in parenting techniques, ways to help children cope, and pitfalls to avoid.
Although the divorce rate among couples with children is 40 percent lower than couples without children, there is no need for divorce to even occur.   If a couple takes premarital course before hand they should be prepared for what is to come. Children should not have to go through divorces of the parents. In most cases it can be prevented by noticing signs before hand.
Leave a Comment