Defining The Tiger Shooters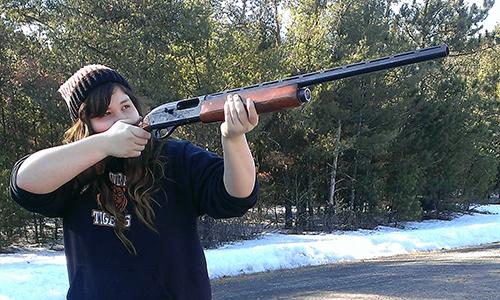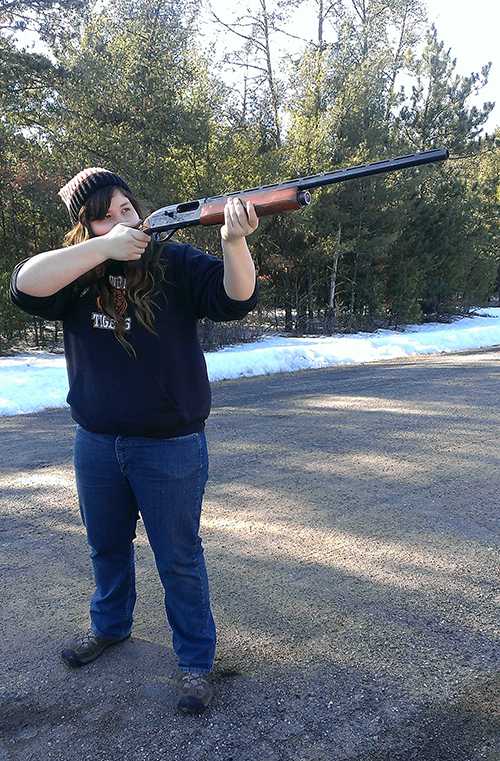 Several students qualified for nationals in the shooting division, but few people know what shooting really means. When most people hear the words shooter, they immediately think basketball but Tiger shooters are not shooting baskets; they shoot a variety of targets.
The Shooting Tigers began three years ago when a student asked head coach Scott Goetzka, the owner of Woods and Meadow Hunting Preserve and Sporting Clays, how he would go about starting a Scholastic Clay Target Program  (SCTP) at Black River Falls High School.
According to assistant coach Perry Nichols, Goetzka checked with the state adviser for SCTP. The state adviser thought starting a shooting team was a great idea and suggested that the student talk to administration to start a team in Black River Falls. The student then asked Principal Tom Chambers about the possibility of starting a team through the school. A meeting was set up and Goetzka and Nichols explained the SCTP to Chambers. Chambers was in favor of the idea and called the district superintendent, and he gave the team his blessing. Tiger Shooters participated as a co-curricular team the first year, in 2012, and then became an official varsity lettering sport in 2013.
"Our first year as an official team we had to participate in the Junior Varsity Division. We won state champions at the state tournament which advanced our team to the nationals. It was an honor to help coach the kids and a great feeling to see the new team excel," said Nichols.
The shooters had to meet four requirements that qualified them for the state. They had to have passing grades, not miss more than 2 practices, shoot at least 300 registered targets and participate in at least one Registered Shoot through the National Sporting Clays Association. Last year the Tiger Shooters had several shooters qualify for the state tournament. Sophomore Keoinia Dobson was one of them.
"My experience at state was really fun! I shot JV like all the first year shooters on our team. I ended up shooting a personal best which won me third place in my division and qualified me for the National shoot in Sparta, Illinois. I'm really looking forward to this year's shoot, and I know we're all looking forward to stat. Hopefully there will be multiple people that qualify for nationals," said Dobson.
Seniors Thomas Torkelson,  Dillan Bunde and  Joel Kinder all took second at state in their divisions.
"I am eager for this season to start with a bang. We have a lot of returning shooters like sophomore Keoinia Dobson, senior Dillan Bunde, junior Sydney Hanson, senior Tommy Torkelson, junior Eli Parker, junior Trey Hizer, junior Matthew Brauner, and myself, plus some new faces–junior Mackenzie Quackenbush, junior Cheyenne O'Neil Saunders, senior Sheena Voge, and senior Ryan Hansen. We have a great group of people. I think we will go far this year," said Kinder.
Shooters start their season March 16, at the Woods and Meadow Shooting Range in Warrens with state scheduled for June 14 in Wern Valley.
[In a previous version of this story, the author incorrectly stated that Thomas Torkelson, Dillan Bunde and Joel Kinder earned a second at nationals. They earned a second at state, instead. Keoinia Dobson's name was also spelled incorrectly.]
View Comments (1)