New York in Store for Music Students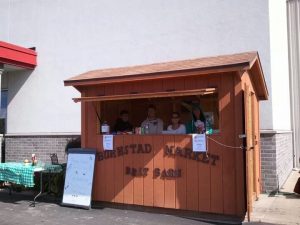 Band and choir students have the opportunity to take a once in a lifetime trip to New York in the summer of 2014.
"The music trip is open to all students who are in band or choir and have been for at least a semester of this current year," said band director Paula Hardie.
This is not the first year that the music department has taken a trip. Trips are taken every four years and are not mandatory. Over the years students have visited many places including Florida and New York.
"The music department has done this for a while. Every four years they take the music students on a musical trip. I think we do it so that we can experience more music. We do a performance there too and it is just something fun to do," said junior band and choir student Gary Ramos.
According to Hardie, this trip is a 'pretty good deal' considering it is a five-day trip including transportation to and from, admission to all of the different places, and hotel rooms.
"The trip costs $760 for a quad room, which would mean a person would have three additional roommates and the other rooms are based off of the number per room," said Hardie.
The music students are very excited for this adventure and have been doing a lot of fundraising to save themselves money.
"There are multiple little things that we students have been doing to save money for the trip, trying to make the trip as cheap as possible. We had a fruit sale and the chip sale and tons of different fundraisers. We also had a waffle breakfast, and the brat barn, the spaghetti dinner," said sophomore choir and band student Mariah Gaier.
According to sophomore band and choir student Natalie Gawron, students have been saving on their own as well as fundraising. The amount that the students receive from the sales depends on the amount that they sold.
"When the students fundraise they will receive their full profit that they made this year. For example, if your product cost $10 and you made 40% profit, the kids would make $4. It depends on the fundraiser," said Hardie.
Performing is just one of many things that the students will be doing in New York. They are selecting different pieces that will showcase the groups and will have a chance to say that they performed in New York.
"The band will be performing on the USS Intrepid, a military ship and the choir will be performing at Saint John the Divine Cathedral," said Hardie.
The students will be assigned to chaperones and will be sightseeing and touring the state.
"We will be going to see Niagara Falls, two broadway shows: the Phantom of the Opera and The Lion King, and we will also be visiting NBC studios," said Gaier.
According to Hardie, this trip will be a great way to get experience in music and a way to learn some of the history of music that took place in New York City.
"It's going to be a great experience for everyone getting to go to a whole different state for a long period of time, getting to do this with other students, and learning how to be responsible. It's going to be fun," said sophomore band and choir student Ciara Koboski.
Leave a Comment