ACT offers resources, app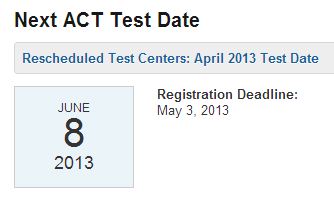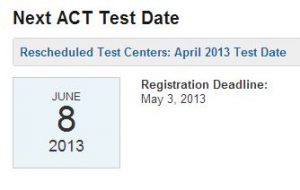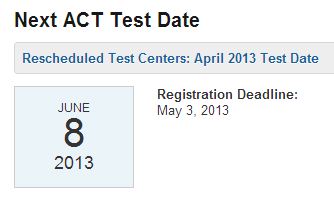 Going into your first year of high school, you are starting on a fresh new plate. Everything from your freshman year to the end of your senior year matters for college. As a junior, you may start to visit colleges you would want to attend and take the ACT test, which you have been preparing for and you may not even know it.
Offered six times per year, the ACT, which stands for American College Testing, evaluates students readiness for college or technical school. Showing up to class, paying attention, and doing quality work has prepared you for this important test. More tips can be found at http://www.actstudent.org/testprep/tips/. Though few people will not take this test and will not attend college, The ACT is necessary to even be looked at and accepted into an university.
Students have many opportunities to prepare for the ACT freshman and sophomore years, also.
"In ninth and tenth grade, students should take the Explore and/or Plan test to prepare. These tests are short previews that provide a good example of what the ACT is kind of like," said guidance counselor Sue Leadholm.
"I plan on taking the ACT coming up soon. I took the PLAN test as a sophomore, and it really helped me. I also downloaded an app on my phone which has helped me through the process and helped me study," said junior Jacob Gerzsik.
There are practice booklets in the guidance office, but there is also  numerous resources that can be purchased at any bookstore. To sign up for the test, you must go to the ACT website, which provides step-by-step instructions for the signup. On the free app, students can get a question a day.
Leadholm recommends taking the test more than once.
"When it comes to taking the test, students should take it a minimum of two times to get your desired score. I recommend that students take the ACT the second half of their junior year and again in their senior year," said Leadholm.
When taking the test more than once, you may ask yourself what score will they take? When applying  for college, students send in their best score and the other one is discarded.
" I took the ACT twice and did better the second time. After I knew what the ACT was about and the difficulty of it, I was able to study and cruise through it a bit easier the second time,"  said senior Grant Stittleburg.
The ACT is an important test for the future. If there are any questions or concerns about the ACT, contact Mrs. Leadholm in the Guidance Office or visit the ACT website for additional information.
Leave a Comment