College confessions pages: Fact or fraud?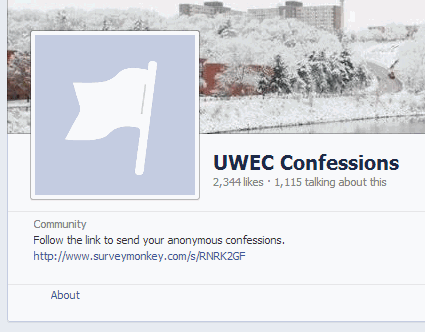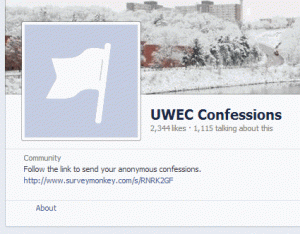 College is the next step to adulthood after high school. Looking into colleges and choosing the best one can be tough for some people. Facebook confessions pages can be one stop on the way to making a tough choice.
"It's hard choosing where you're going to go to college, you have to take into consideration the costs. Also, you have to take into consideration what your major is going to be," said senior Hannah Fendt, who is looking forward to going to UW-Stout.
Although choosing a college should be able to be stress free and worrying about other things getting in the way shouldn't happen, but it does.
Sandy Lin who is looking at UW-Madison, Minnesota and NYU has some of the same feelings about problems faced while choosing colleges.
"You have to worry about what the colleges offer as majors and minors. Madison doesn't have as good of an art program vs. Minnesota. When I first seen Madison's confession page I was like really?" said senior Sandy Lin.
There are a lot of colleges that have a confessions page on Facebook. This is a page where students that go to the college confess things, while hiding their identity.
This page could be a good place to dig up some dirt on the colleges students are looking at, helping make the decision process easier, or could have a negative effect altogether.
"When I first looked at Stout's confession page, I was freaked out!," said Fendt.
"One person said, "Just filled my bong with water from a red solo cup, if that doesn't spell "UW student" idk what does" The impact on a person based on this page could be more negative, because the things I saw were either negative or straight up stupid,"said Lin.
Viewing a confessions page different things can be expected, whether or not the statements are correct is up to you to decide.
The truth can easily be stretched, or in some cases not at all truthful.
"You just have to take into consideration that some people post fake things to get attention. But sometimes the statements can be true. I was just surprised by the amount of inappropriate posts," said Fendt.
"You should base your choice more on academics, and if they are good then that's where you should go," said Lin.
Seeing some things that may not be positive on the pages could easily cause a future college students to steer away from the college itself.
In this case, a student became a little on edge about going to a college she had been looking at.
"I am scared now, but I was thinking 'Wow! this is a crazy school!'  But you just have to remember that it happens everywhere not just at that university," said Fendt.
"The posts don't mean that all U-W students are  partiers–environment and job opportunities are important," said Lin.
These pages are open to the public and different confessions are added daily by students that attend the universities.
As an outcome Fendt seems to be more on the wary side of things based on what she has seen on confessions pages.
"At the time I found the page. I had already turned in my acceptance letter. You can't let other people's mistakes influence you. It's not like it's actually going to happen to you," said Fendt.
Opinions on confessions pages can go in many different directions, some feel everything to almost everything is true. Others feel that the amount of things made up is unbelievable.
Whether or not the things on the pages have facts or not, the viewer kind of has to take that into their own hands.
"I feel like a lot of it is made up. It makes me less scared when there is a possibility that it is made up, but the confessions are crazy messed up," said Fendt.
BY HANNA HODGE
Leave a Comment