Almost halfway: boys hockey season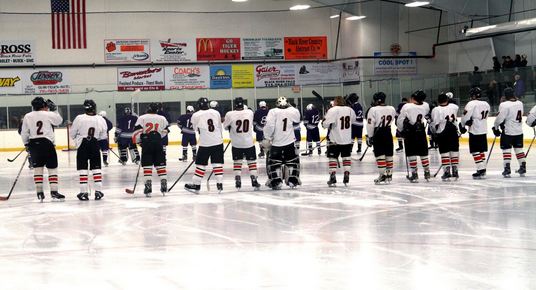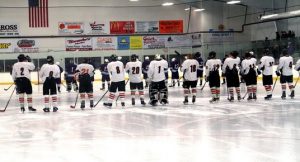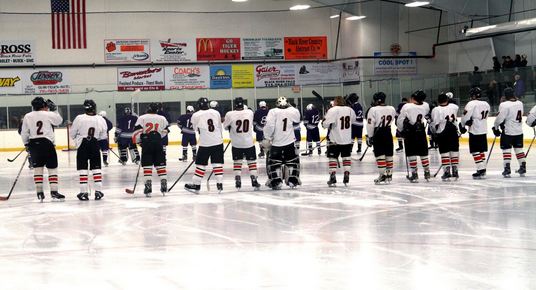 The Tiger men are going onto their seventh game of the season against La Crosse Aquinas on December 14. The boys' record so far is 0-6.
"I think that going into this game we have a lot to prove," said senior forward Jeffery Modica.
There is plenty more games this season, of which the boys think they will continue to improve on.
"We know what we have to work on, and we work together really good this year, we just have to show it," said Modica.
This is Modica's last year, and he says he wants it to be the best.
"This year is a lot different than the last year. We got a better coach, and we really know what we're doing out there," said Modica.
The Tigers are still getting used to the new coach and his styles, but the boys think they are doing well adjusting. This is the coaches' first time coaching a hockey team, and his first time coaching any team at all other than the girls tennis team which he started coaching this year.
"I think the team is working very hard this year," said coach Jared Johnson.
The team has been working on different styles in their practices, and just recently switched their line-ups.
"I think we're going to pull out our first win this game. We just need to work on the fundamentals and speed," said Johnson, referring to the game against La Crosse Aquinas.
Coming directly after football, this season many of the boys have gone directly from one practice to another. Johnson said he's trying to take it easy on the boys, but still wants to excel greatly.
"He knows what he's doing and he works us really hard," said sophomore defense man Jonas Whitegull, when asked how he felt about his new coach.
Every player I have asked about Johnson has given positive feedback.
"I am really enjoying hockey more this year because our practices are based more towards hockey, and our team is a lot more focused this year," said Whitegull.
All of the players do wish that their season could have kicked off in a more positive way, but the guys' spirits never get down, and there are always smile on their faces after each game.
"I did, however, think that we were going to get off to a better start," said Whitegull.
This year seems to be the year of improvement, inspiration and greatness. The boys' season isn't over, and the guys aren't even close to done with showing what they can do. Since most games are on the same dates and times as the basketball games, the crowds have been split.
Leave a Comment