Stickin' it to the mat…with a new coach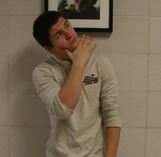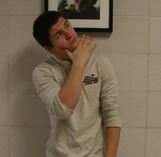 Coach Andrew Osegard is taking on a new role: wrestling coach. Having a certain coach for so long can really do something to the team. Becoming so close as a team and even a family can really do a lot to you, and change can be difficult.
"I think that even with a new head coach this year we will do a lot better," said sophomore Matt Mclinn.
Former coach Steve Markee was an influence on returning wrestlers. He worked hard on making this wrestling team the best it could possibly be. In the process of doing that, they also had fun.
"I think that some change is good, and there are a lot of different ideas out there, so hopefully the new coach will definitely help us out," said senior Jacob Peterson.
With a new coach, there is a lot to think about; for example, all of the new practice drills. The coach may work you harder.
"I think it is going to be a lot harder with a new coach this year. After one day of practice it is already killing me," said sophomore Duston Krpata-Ball.
Two students, Peterson and Mclinn think it will be different, easier and fun. Krpata-Ball disagrees.
"I don't think I will like it much this year because of the fact that we have a new coach and we have to get used to new things, but I may end up liking it better, I guess we will see what happens," said Krpata-Ball.
Mclinn's perspective is different. "I think having a new coach could do a lot more to our team. We have a higher chance of getting pushed more and becoming stronger for our team."
by Tifani Schaller
Leave a Comment