Basketball: The boys are back!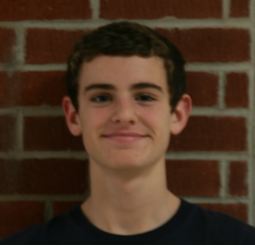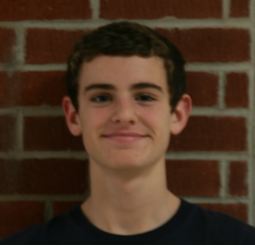 The boys basketball team had a rough year last year with a record of 1 and 22, but now there's a new season coming with new players and different strategies.
Practice started November 5 even though the football team was still practicing for playoffs. Practices are going good, says freshman John Roou.
"The first week is usually pretty basic because we work on technique, but we also learn more about our defensive and offensive strategies which are very important," said Roou.
This year's basketball team has been working with different strategies to help them win this season and hopefully win conference. According to senior Austin Acor, this year's team has some dominant players that they are going to use to their advantage.
"I think this season's going to go a lot better than last year's because we have different people coming in. We have a few big men that we are going to play more off of and more shooters that can make a basket. So,  I think we're going to win, " said Acor.
The team has thought about how they want this season to play out compared to last year's. Because of the football season the boys have changed attitude that could affect this season.
"Well, because of our outstanding football season and going 11 and 1, we are still hungry to win, and I think that's going to affect our basketball season a lot. I think last's years football season affected our basketball season, too. We went 1 and 8 and our chemistry within the team just wasn't there, and so then that dragged over into the basketball season," said Acor.
This year's conference, like every year, isn't going to be easy. It is going to take hard work and dedication. Coach Gaier is working the team hard and really wanting to have a great season according to Austin Acor.
"I think this year's conference isn't going to be easy. It's going to be tough and challenging like it is ever year, but we are just going to have to embrace it and play as a team. I think if we stay positive and move the ball as a team we can win," said junior Ethan Young.
The basketball team is focused and is setting goals for a great season. Some goals are to win conference, working more together as a team, and believing in one another says senior Grant Stittleburg.
"I think our football season is really going to reflect how good we do this year and help us concentrate more and what we need to do to help ourselves instead of blaming it on others. And hopefully this year we'll have more senior leadership on the team like we did during the football season. But overall, I believe we will win,"  said Stittleburg.
Leave a Comment