Social media supporting school spirit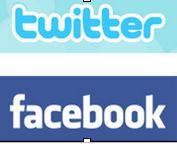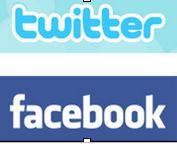 Status, mention, retweet, post. In the past, these terms were foreign words to a lot of people. However, in the last few years, social media sites like Facebook and Twitter have become more and more popular.
Aside from personal posts, students and staff are using social networking sites to promote sports events and other school functions by creating Facebook groups and by tweeting or posting game scores and pictures. There are also ways to create an event and send out virtual invitations, which can both promote the event and increase attendance,
"I feel like if we did not have Facebook and Twitter to help promote these things, it would be so much harder to get the word out around the community. People have been making groups on Facebook for things like the Human Tunnel, and Football dress-up themes like Hunting For a Win. I think that really helped the crowd to get involved for the game," said freshman cheerleader Haley Beams.
Several football fans have live tweeted scores and big plays that are happening during the game.
"I like how on Twitter you can get live feed of what is going on at the game if you are not there to watch it," said junior Allie Sweeney.
In addition to statuses and tweets during the game, there are also a lot of pregame and post-game news feed updates. There are people who post how proud they are of the team and their performance this year and people who post information regarding the next upcoming game.
"I've seen a lot of things regarding where and when a game is, or who is going. Also, after a game, you see a lot of positive comments on Facebook and Twitter, and I am guessing for the players that is awesome to see," Sweeney said.
On a more academic note, teachers have begun to use social networking to their advantage. Many teachers have created Facebook or Twitter pages where they post daily assignments, links to homework help, or other things that are beneficial to the class.
"I think its easier when teachers have a Facebook page, because it helps you to not forget about assignments, and provides out of class help if you need it. It also gives you a way to contact your teacher out of school if you have any questions," said sophomore Sabrina Gunning.
Leave a Comment