Why I Support Barrett-Mitchell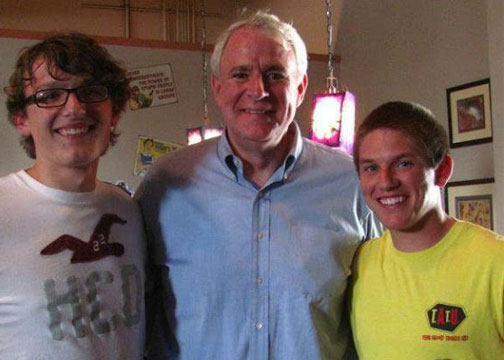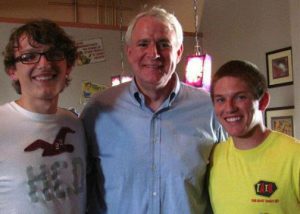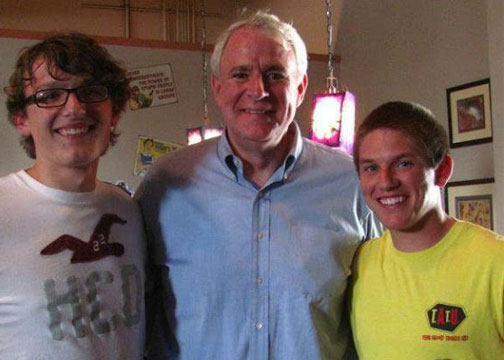 With the recall election rapidly approaching, bloggers, newspapers, and persons of interest are handing out their endorsements. While I'm no person of interest, I do enjoy talking through politics. Today, I proudly hand out my "endorsement" (even if it means nothing) to Tom Barrett and Mahlon Mitchell.
I support Tom Barrett for a number of reasons. First and foremost, Barrett is a man of true character. He is a rare politician. Somebody that is willing to work on BOTH sides. He knows how to get things done. And, he knows how to talk to people to ask them for input. He is an independent that won't let partisan politics get in his way. Barrett puts it best when he says, "I won't be a rockstar for the far right. I won't be a rockstar for the far left. But, I will be a rockstar for the citizens of this state."
Not only will Barrett support the citizens of Wisconsin, you can be sure Barrett will be a governor that would balance the budget in a responsible, well-divided way. Under Walker, much of the budget was balanced by cutting from education–the future. Education was cut while tax breaks were given to corporations. To me, cutting taxes during a budget deficit is an irresponsible way of managing state tax money.
I am a proponent of a business-friendly state. I'm also a proponent of a fair state where everybody pays their fair share. This includes large corporations that often find tax loopholes. According to One Wisconsin Now–an admittedly liberal organization–approximately two-thirds of all corporations in Wisconsin don't pay a state income tax. This accusation is backed by Pulitzer Prize winning PolitiFact, a trusted website that rates statements on a "TruthOMeter" made by politicians, political action committees and lobbyists.
The third reason I support Barrett is because I feel Barrett is a man we can trust. He is a man I have confidence will never need a criminal defense fund. He is a man that is willing to risk his own safety to come to the aid of others. If you didn't know, in 2009, Barrett intervened in a domestic disturbance and was beaten by a pipe-wielding man. Barrett did not know the lady he was protecting. He just did it because he knew it was the right thing to do. Has he touted this incident? Not at all–which is why I'm making a point of it here. A man with the character of Barrett's level is a governor I can be proud of.
There are so many other reasons to support Barrett, but it could take me awhile to list them all. So, I'll keep it simple. Barrett is a man that will invest in education. He will invest in healthcare. He will be a man that will bring the state back together. Under Walker, our state has been the among the most divided in the nation.
So, if you're able to head to the polls June 5, ask yourself… Isn't it reasonable to want a man in office that knows what is right and what is wrong? Isn't is reasonable to want a governor with high ethics? Isn't it reasonable to expect your governor to not have a criminal defense fund while in office? Isn't it reasonable to expect your governor to fight for the middle class–not the wealthiest Wisconsinites? Isn't it reasonable to have a governor that will negotiate with all sides? If you think so, you can bet you want to vote Barrett for governor.
Leave a Comment