Tracks of note: Taylor Swift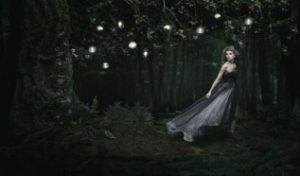 Taylor Swift is an American country singer and song-writer. Her songs and albums are famous all around the world, winning fans of all ages. Her newest work, and the third in her career, named Speak Now (2010), is one of the best sellers in 2011.Songs like "Mine," "Back to December," "Mean," "The Story of Us" and 11 more songs won over her  public . Many music critics approved this album and said that Swift has a great future as a singer.Speak Now is a Big Machine Records product, handled by Swift and Nathan Chapman. On the first week, it was in first place on US Billboard 200, and the 14 songs of the album were on the Billboard 100 ranking. It has sold more than 9 million copies all around the world.
 Swift has been on a tour this year, named the Speak Now world tour, to promote the album. Europe, Asia, North America and the newest announced, Oceania, are the countries which were chosen to present the concerts.
 Currently, the song "Speak Now" is in 41st at Billboard 200, and "Sparks Fly" 50th at Billboard's Top 100 (10/23/11).
Taylor Swift was voted Woman of the Year by Billboard, becoming the youngest artist to receive such an honor. Billboard´s editorial director, Bill Werde said that the songs and compositions of Swift transcends all genres of music. She´ll receive the award on December 2 2011, in New York City.
Leave a Comment