JWL: The league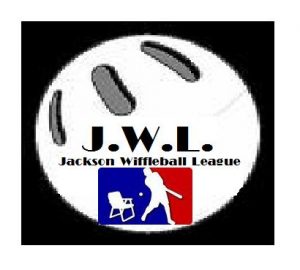 Crack! You hear a smack as you see a bright, yellow bat make contact with a white ball with holes in one half.
Can you guess what sport that is being described? If you guessed wiffleball, then you're correct.
Jackson County has a wiffleball league, the Jackson County Wiffle Ball League. The league is made up of many high school students.
"I play wiffleball because it is just a great, fun time with your pals," said junior Jordan Millis.
"You're just swingin' bats and hittin' balls." Senior Alex Johnson said, "[I play wiffleball] to win by dominating other teams. And to be the best that ever stepped on the field."
"Why wouldn't you want to play wiffleball," junior Nathan Helstad said.
The league held strong in its  first years running, but the attendance of players during the recently past season decreased largely.
"It was a real downfall from the previous year," said Millis.
Former Black River Falls High School student Eric Helstad was the commissioner of the JWL in the previous seasons. Now, with him going to college, the league has potential to fall apart.
Nathan Helstad says he plans to co-commission the league this year with senior Alex Johnson. "I plan to reinstate some rules about a player skipping a wiffle ball game to go and hang out with his girlfriend, so that we can have more dedication to the league," said Helstad.
The JWL calls their field the  Paul Helstad Memorial Wiffleball Field, and it is located out at the Helstad household–in their backyard.
Alex Johnson doesn't plan to on a new field go with the new commissioners with the upcoming season. " Absolutely not. There is nothing wrong with the Paul Helstad Memorial Wiffleball Field."
If you have any interest in joining the JWL, the next season will not be until spring/summer of 2012, but be sure to communicate with the commissioners Alex Johnson and Nathan Helstad.
Leave a Comment