Board Set to Decide Wi-Fi Policy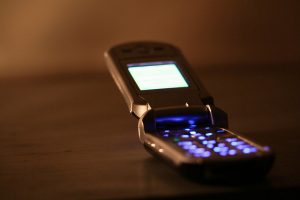 Black River Falls High School could be in store for some drastic technology changes in the coming weeks. On Monday, September 19, the Black River Falls School Board will vote on a policy change which will allow students to have personal devices on their persons during the instructional day.
The policy change push comes in part due to effort from the Student Senate and Principal Tom Chambers. Newly-hired Technology Integration Coach Beth Lisowski has also recently been very involved in the effort.
"The ultimate goal is to prepare kids for the future," said Lisowski. "It's important for us to give them that platform."
The Wi-Fi change would create the platform which Lisowski talks about. That platform would open up classrooms to instructional laptop, cellphone and tablet usage.
"What I'm really hoping is to see more laptops in class, and that those will become more of a working notebook for kids," Rykken said.
While BRFHS has had a Wi-Fi network, it hasn't been readily open to students.
"The policy change enables students to actually use it [the Wi-Fi]," said vice principal Mark Weddig.
This step is only the first step. Implementing it into the classroom may take time and work. Teachers will have to adjust and find interesting ways to incorporate technology into their classroom.
"I think the vision is there. It's just [a matter of] getting there, jumping those hurdles and really teaching people about it," said Lisowski
Leave a Comment