Bolmer takes Chiodos to the top in Illuminaudio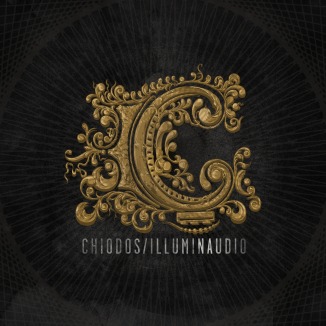 Chiodos is a band whose music genre is focused around screamo/alternative. They have been attempting to define their sound, but it never seems quite right. In past albums, Craig Owen's role in the group was to let everyone else in the band take a ride in the back seat because he was their selling point. He was kicked out for reasons that weren't mentioned, but assumed of drug use and using Chiodos as an advantage to focus on moving up to a solo career.
Former singer of the band Yesterdays Rising Brandon Bolmer stepped up to the plate and embraced the fact that for most Chiodos fans, he had some major shoes to fill. Being the new vocalists for Chiodos and beginning the new Cragiless Chiodos.
The album starts into a reflection of their past, up-beat, and very good. Unlike previous albums, where the music started off upbeat and somewhat balanced, the new Illuminaudio has finally found that balance between screaming, singing, the overall up-beat theme that continues throughout the entire cd. Its overwhelming!
With more hardcore melodies and classically influenced parts to add some much needed flavor, the song Illuminaudio is the opening track was a success for the entire band. The melodies are strong, the chops are evident, and the screams? Well Craig's, vocals don't compare to Brandon's. New drummer Tanner Wayne's role is also defined from the get-go, with more double bass and heavier sounding parts. While the band could have made this album with ex-drummer Derrick Frost, his style is certainly welcome during the album, adding favorably and intelligent rhythmic phrases behind Jason Hale and Bradly Bell's melodies.
Overall the new album is very good. A lot can change in 30 seconds. It's more than enough time for a life to be flipped on its head, and certainly enough time to decide the fate of a band with everything to prove.
Leave a Comment