What I'm NOT Thankful For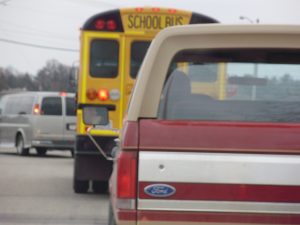 What are you thankful for?
 Yeah, like you've never been asked that around Thanksgiving. It isn't that the question angers me, as reflecting on what you're grateful for is the whole point of the holiday. However, I am a bit annoyed with hearing the exact same answers. Since we're all thankful for basically the same things, like our families, friends, homes, health and much more, I think I'll switch it up this year. I've decided to focus on what I'm NOT thankful for…it seems like more fun.
 I'm not thankful for silly bands. I just don't understand; you can't even tell what shape it is when you put it on your wrist…you can't even tell what they are when they're NOT on your wrist.
 I'm not thankful for people who feel the need to compete with you about your bad days. Let me explain. If I casually say that someone bumped my car this morning, I don't feel the need to hear a sob story about how you grew up with a parent that called you ugly or fat or something. I'm sorry to hear it, really I am, but honestly it isn't even relevant. If you openly talk about something as serious as a family crisis, you probably want attention. Issues like this should be left to discuss with your close loved ones. I didn't come here to have a Battle of the Sucky Lives game; I just wanted to talk to someone about my bad day, but you had to ruin it. Thanks, now you feel bad for yourself AND you've made me mad.
 I'm not thankful for the use of texting lingo in a normal conversation. Don't tell me LOL; just laugh, darn it!
 I'm not thankful for an excessive amount of questions, especially in class. For example, if you've just been given a rubric on, say a report on the cause of the Vietnam War. How many questions do you honestly have to ask before you understand what you're writing about? Google the cause of the Vietnam War and you'll be alright, but I guess the over achievers out there can't quite agree with that; nope, you might as well ask your teacher's social security number while you're at it.
 I'm not thankful for the large amount of celebrities we have. Half of them aren't even famous. Who are you, Victoria Justice, and why are you EVERYWHERE these days?
 I'm not thankful for singers that can't sing…it's like hiring a Spanish teacher that can't speak Spanish: down-right pointless.
 I'm not thankful for Coldplay. I'm not thankful that I'm the only girl that isn't thankful for Coldplay.
 I'm not thankful that Sarah Palin now has a reality show. Seriously, a politician that runs the Tea Party and wants to run for president should be much too busy to have a show. Shouldn't you be watching your daughter frolic around a ballroom or something?
 I'm not thankful for slow drivers. There was one time where I was stuck behind grandma who was taking her sweet ol' time going to her bingo game or wherever she was going, and she was going so slow, she made me brake while going up hill. Braking up hill? Really? How is that possible?
 I'm not thankful for being put in the middle of situations. If I'm not a part of the problem, I don't really want to be involved.
 I'm not thankful for health nuts who feel the need to share with everyone that they're a health nut. I respect your determination to take care of yourself, but don't brag about it; there's millions of other people who are doing the same thing that you're doing, and it isn't like you're going to get a Medal of Honor or something. Oh cool you can run a marathon and you drink organic seaweed shakes, but can you down an Icee in under two minutes? Let's talk when that happens.
 I'm not thankful for Crocs…they're gross.
 And lastly, I'm not thankful that there aren't more days where I can give thanks for the things that make me happy in life. Thanksgiving is an amazing day because we remember what makes live so great. Yes, it would be safe to say that there are quite a few things that I whine about, but there are a lot more that I am grateful for. Rather than limiting the question of "What are you thankful for?" to Thanksgiving, I would rather think about it every day.
View Comments (3)