Mrs. Franko: Former Bodybuilder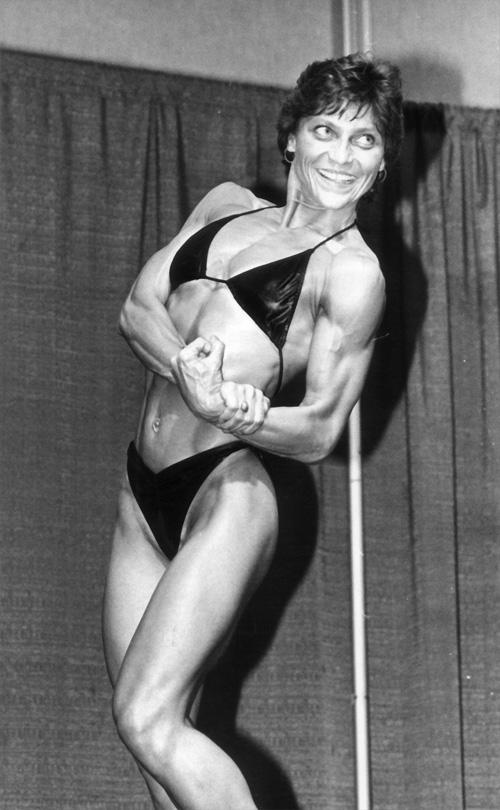 When they were kindergarteners, many students believed that teachers lived in the school and never left. However, as they got older, students realized that some teachers did the unexpected. Well, at least what students consider to be the unexpected.
After her fifth child was born, special education teacher Ghislaine Franko felt the need for some "me time."
"I kind of went bonkers with five kids. I needed to get out of the house," said Franko.
Franko decided to join the YMCA in Eau Claire, where a few people there talked her into the sport of bodybuilding.
"I wanted to get back in shape, and it made you feel a sense of self," said Franko.
As a bodybuilder, it's important to stick to a strict diet. Franko didn't eat any fat, but instead a lot of carbohydrates and protein.
"Sometimes I would just throw a piece of chicken in the microwave and put it on toast. Without mayo or mustard or anything," admitted Franko.
Along with a strict diet follows a killer workout. At first Franko started out slow but built herself up to doing 1,000 sit-ups a day. These workouts weren't just to get back in shape. They also had a positive motive that helped around the house, especially.
"Instead of taking it [frustration] out on the kids, I would take it out on the legs," said Franko.
With all the hard work and the carbohydrate and protein-packing, Franko weighed 110 pounds and won in her weight class a few times.
To win in her weight class Franko had to do a minute and a half routine to a song doing different poses to show off those new muscles. She even did a routine to the song "Caribbean Queen" by Billy Ocean.
Even people off the street noticed how built she was.
"I would go to the grocery store and people would come up to me and ask me, 'Are you a body builder?' I would be like, 'Yeah, I am.' and they would be like, 'You look so buff!'" said Franko.
In many sports like these, most people assume to be that fit you'd have to take steroids. Franko was and still is against the thought of using the drug.
"Steroids defeat the purpose. It puts poison in your body," said Franko.
She was even questioned about the matter.
"Once I was hooked up to a lie detector and asked if I had taken steroids," said Franko. " I kept thinking, 'Pick on someone else? Why pick on me?"
After five years of killer workouts and dieting Franko couldn't find the time to keep up bodybuilding.
"With the kids growing up and getting into school things, I barely had time [to body build]," said Franko.
Although she wishes she had more time to lift, there are some things Franko doesn't regret leaving behind.
"Now, I really can't stand eating chicken," said Franko. "Especially if it didn't have any condiments with it!"
Leave a Comment